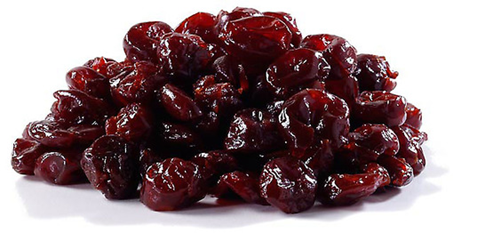 Market Favorite: Montmorency Tart Dried Cherries (15 oz Bag)
Add Tart Cherries in Baked Goods, Granola, Trail Mix, Yogurt, Oatmeal, Cheese Platters, Savory Dishes, and More!

Few Health Benefits of Tart Cherries 
Supports Overall Health
Heart-Protective
Promotes Better Sleep
Anti-Inflammatory
Strong Bones
Pain Relief
Our Favorite Use:  Soak 1/3 C Cherries in 8oz Pure Water at the start of your day.  Before Dinner drink the Soaking Juice from the Cherries.  Retain the cherries in the refrigerator for your next morning's smoothie!
Researchers have found that tart cherries have the "highest anti-inflammatory content of any food," more than other antioxidant-rich foods like blueberries and pomegranates. Montmorency Tart Cherries also naturally contain Melatonin, which is needed by the brain to give you a good night's sleep!
---
---
More from this collection